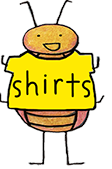 Kathleen Founds is the author of the award-winning novel-in-stories, When Mystical Creatures Attack! and the graphic novel, Bipolar Bear & the Terrible, Horrible, No Good, Very Bad Health Insurance: a Fable for Grownups. She got her undergraduate degree at Stanford and her MFA at Syracuse. She teaches Fiction Writing at Cabrillo College and Philosophy of Nonviolence at Cal State Monterey Bay. Her work has been published in The Sun, Good Housekeeping, The New Yorker Online, McSweeney's Internet Tendency, The Rumpus, Salon, and the adventure story anthology, My Name Was Never Frankenstein.
Her e-mail address is: kathleenfounds@gmail.com
For updates (and occasional drawings of passive-aggressive forest creatures urging you to to vote):
twitter: @kathleenfounds
instagram: @kathleenfounds
Let's Play . . .
Two Truths and a Lie!
1. I have a first grader and a fourth grader and a mangy cat with a skin disorder.
2. My husband is a high school computer teacher.
3. In a past life, I was a raccoon.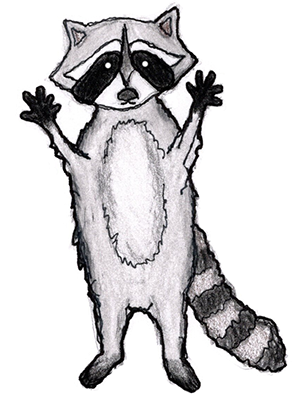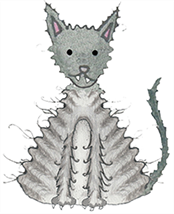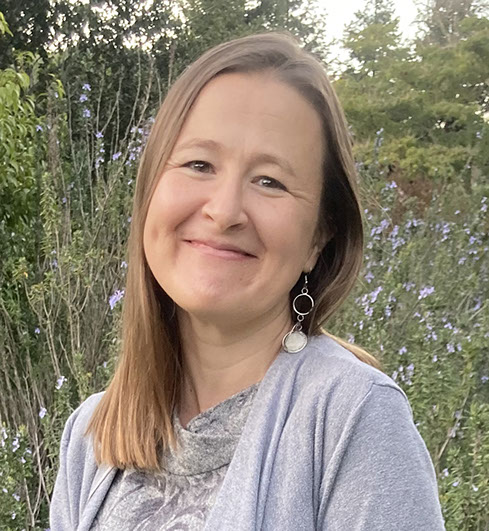 Last Thanksgiving, because I was wearing an outfit that was not a bathrobe, I asked my sister to take a picture of me for an author photo. The rest of my family helpfully called out lots of advice about how to stand less awkwardly and what degree to tilt my head. Is it my imagination, or does my smile look the tiniest bit tense?
Copyright © 2022 Kathleen Founds
All Rights Reserved