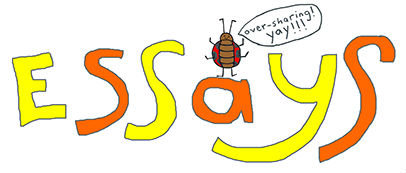 "Happy Mommy Pills" (Published in Good Housekeeping) I ate my placenta. Well, part of it. Ten year out from that life choice, it seems super gross and weird. But that is how desperate I was to avoid postpartum depression. (Didn't work! Ha. Ha ha ha. Postpartum depression is terrible.)
"Hope House" (Part of the collection What I Know Now, an anthology of writing about prison.) This is basically my origin story, a la comic book villain. Not that I can lift up buildings or anything. It is just my equivalent story to being irradiated by a vat of green goo. Also, instead of become a villain, I just became a slightly less melodramatic person. Slightly.
"The Messy Truth About Breastfeeding" (Published online by Salon) I like this essay, but I really hate the stock photo they posted with it.
"This dark, rich, little novel in stories shows Founds as a talented moralist of nearly Russian ferocity."
Publisher's Weekly Starred Review
"Punctuated with marvelous moments of humor and pathos, and no matter the narrative form they take, they uniformly reveal vividly realized characters with complex inner lives."
A surreal, dark, and very funny collection that has the emotional punch of a novel."
"Kathleen Found's inventive debut collection has the cohesion and clout of a novel."
Milwaukee Journal Sentinel Review
"When Mystical Creatures Attack! dazzles with humor, imagination."